FEATURED PRODUCT
---
Diaper Product Reviews
Diaper Company Reviews
Add a Listing
Modify My Listing
Report a Review or Listing
---
---
DIAPERING POLL
How long have you been cloth diapering?
Click to respond
---
HELP! I've lost my company ID and/or password!
If you go to your listing, look in the URL in the address box of your browser for your ID number - it will look like this:
http://borntolove.com/resources/
fulldetails.php3?liens_id=46
So the company ID number is 46
When you click on "Modify My Listing", there is a link there called "Forgot Your Password?".
If you click on it, it will send your password to your email address.
Bet you thought no-one was using cloth diapers anymore?
Check out our Resource listings - 750+ baby cloth diapering company listings! Plus 150+ youth and adult product companies! We offer the most comprehensive resource listing - world-wide - of cloth diapering companies, information on diapering, books and articles of interest. Did we miss anyone . . . or any articles? Is your favourite diaper company missing from our Resources? Tell them to come and add their listing! Corrections, updates, additions and suggestions are always welcomed!
---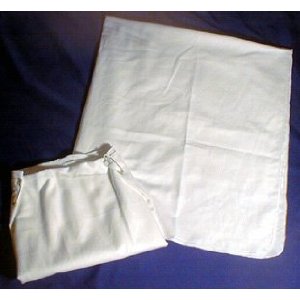 Kidalog Flat Diaper Reviews
These classic 27" (69cm X 69cm) square Kidalog flat cloth diapers offer the most economical cloth diapering system! Made of superior quality, thick and thirsty 100% cotton diaper flannelette. These diapers can be fastened with diaper pins or used pin-less inside Velcro® diaper covers (sold separately). Simply adjust your folding method as your baby grows. Use pin-less inside a cover, or pinned if you are using a pull-on cover. One size; simply adjust folding as baby grows. Made in Canada.
Product Features
♥ Thick & thirsty 100% cotton diaper flannelette, made in Canada.
♥ Classic 27" (69cm X 69cm) square diapers.
♥ Use pins or Snappi to fasten (sold separately), or use pin-less inside Velcro® diaper covers.
♥ Folding and laundering instructions are included.
♥ Color: White
ADD A NEW REVIEW:
---



Post a Review to enter our Win a Diaper Contest!


Choose a Diaper Brand: 4Ward Thinking • Alva • BabyCity • Babyland • Best Bottom • Blueberry • BumGenius • Bumkins • Bummis • Charlie Banana • Chinese Prefolds • Coola Baby • Curity, Vintage • Dappi • Disana • Econobum • Flip • FuzziBunz • gDiapers • Gerber • Giggle Life • GoodMama • Green Mountain • Grovia • Happy Heinys • Indian Prefolds • Kawaii • Kissaluvs • Knicker Nappies • Kushies • Mother-ease • OsoCozy • Rumparooz • Snappi • Sunbaby • Swaddlebees • Thirsties • THX • Tots Bots




FEATURED BOOK
---
• Suggest a review
• Articles Index
• Diaper Swaps
• Diaper Boards
• Diaper Lingo
• Diaper FAQ
• Menstrual Info
• Request Catalogues
• Linking to Born to Love
• Contact us

---
---
LEGEND OF SYMBOLS
Recently added listings
Manufacturer and/or Wholesaler
Work-at-Home-Mom Company
Baby diapering products
Menstrual products
Youth/Incontinence products
Diaper Service company