FEATURED PRODUCT
---
Diaper Product Reviews
Diaper Company Reviews
Add a Listing
Modify My Listing
Report a Review or Listing
---
---
DIAPERING POLL
How long have you been cloth diapering?
Click to respond
---
HELP! I've lost my company ID and/or password!
If you go to your listing, look in the URL in the address box of your browser for your ID number - it will look like this:
http://borntolove.com/resources/
fulldetails.php3?liens_id=46
So the company ID number is 46
When you click on "Modify My Listing", there is a link there called "Forgot Your Password?".
If you click on it, it will send your password to your email address.
Bet you thought no-one was using cloth diapers anymore?
Check out our Resource listings - 750+ baby cloth diapering company listings! Plus 150+ youth and adult product companies! We offer the most comprehensive resource listing - world-wide - of cloth diapering companies, information on diapering, books and articles of interest. Did we miss anyone . . . or any articles? Is your favourite diaper company missing from our Resources? Tell them to come and add their listing! Corrections, updates, additions and suggestions are always welcomed!
---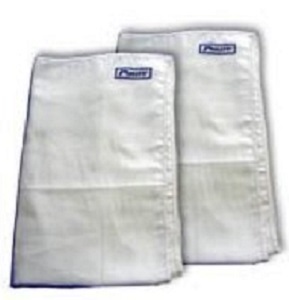 Purity Adult Flats Reviews
The Purity Adult Flat Gauze Diapers combine the perfect blend of luxurious softness, superior absorbency and rugged durability. In fact, they use the same material that diaper service infant diapers are made of. One big advantage to using flat diapers is that you can avoid the problems some people associate with overly thick diapers such as puffy lines or long drying times. With these adult flat diapers the fold and layering can be easily adjusted until you get an adult cloth diaper with the absorbency, bulk and fit that's perfectly right for you. Adult flat diapers can also be used as inserts with shaped/contour, prefold, fitted and all-in-one adult diapers for more absorbency.
Product Features
♥ 100 % Cotton Gauze Weave Adult Flat Diapers
♥ 4 layers thick, 2 layered diapers also available
♥ Dry quicker than prefolds.
♥ Fold to fit your size and shape.
♥ Use pins or Snappi to fasten (sold separately), or use pin-less inside Velcro® diaper covers.
♥ Color: White
| | |
| --- | --- |
| Worldwide | |
ADD A NEW REVIEW:
---



Post a Review to enter our Win a Diaper Contest!


Choose a Diaper Brand: 4Ward Thinking • Alva • BabyCity • Babyland • Best Bottom • Blueberry • BumGenius • Bumkins • Bummis • Charlie Banana • Chinese Prefolds • Coola Baby • Curity, Vintage • Dappi • Disana • Econobum • Flip • FuzziBunz • gDiapers • Gerber • Giggle Life • GoodMama • Green Mountain • Grovia • Happy Heinys • Indian Prefolds • Kawaii • Kissaluvs • Knicker Nappies • Kushies • Mother-ease • OsoCozy • Rumparooz • Snappi • Sunbaby • Swaddlebees • Thirsties • THX • Tots Bots




FEATURED BOOK
---
• Suggest a review
• Articles Index
• Diaper Swaps
• Diaper Boards
• Diaper Lingo
• Diaper FAQ
• Menstrual Info
• Request Catalogues
• Linking to Born to Love
• Contact us

---
---
LEGEND OF SYMBOLS
Recently added listings
Manufacturer and/or Wholesaler
Work-at-Home-Mom Company
Baby diapering products
Menstrual products
Youth/Incontinence products
Diaper Service company