FEATURED PRODUCT
---
Diaper Product Reviews
Diaper Company Reviews
Add a Listing
Modify My Listing
Report a Review or Listing
---
---
DIAPERING POLL
How long have you been cloth diapering?
Click to respond
---
HELP! I've lost my company ID and/or password!
If you go to your listing, look in the URL in the address box of your browser for your ID number - it will look like this:
http://borntolove.com/resources/
fulldetails.php3?liens_id=46
So the company ID number is 46
When you click on "Modify My Listing", there is a link there called "Forgot Your Password?".
If you click on it, it will send your password to your email address.
---
4ward Thinking Diaper Reviews
Get feedback from your family and/or friends:
Style: Hybrid diaper: cross between an all-in-one and a fitted cloth diaper
Price Range: $10-$30
Made by: 4Ward Thinking
Check their:
4Ward Thinking Company Reviews
This quality hybrid trim fitting diaper will last from infant to toddler, fitting 9-35lbs generously.
The fold over rise allows for a great fit on smaller and thinner children.
For husky babies, these diapers have the main row of snaps and wing snaps to get a perfect fit.
This hybrid diaper allows your child's skin to still breathe since there is just a layer of fleece between the outer fabric and inner cotton velour.
Fleece also repels the moisture and pushes it back into the soakers.
Their dual snap in soaker system is made from organic bamboo fleece. Outer fabric either a knit, lycra, or woven.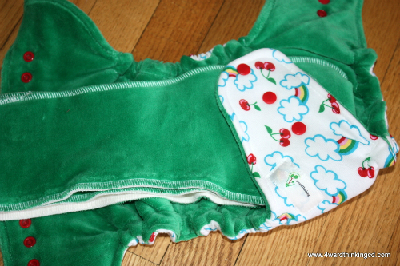 Each item is hand-made in their studio. They cut, sew and package each item personally.
SIZING:
Foresight: Newborn, Fits 6-15lbs, has snapped down cored protector.
Visionary: Trim One Size, Fits 9-35lbs, fold over rise.
What's Next: Toddler, Fits 20-48lbs, fold over rise.
Discovery: Sized Fitted, Small 6-15lbs, Medium 12-20lbs, and Large 16-30lbs.
Photo credit: Thanks to 4Ward Thinking
All rights reserved
Watch this "Hybrid Fitted Cloth Diaper Comparison" video review
Check for the best price on:

| | | |
| --- | --- | --- |
| | | |
| | | |
ADD A NEW REVIEW:
---



Post a Review to enter our Win a Diaper Contest!


Choose a Diaper Brand: 4Ward Thinking • Alva • BabyCity • Babyland • Best Bottom • Blueberry • BumGenius • Bumkins • Bummis • Charlie Banana • Chinese Prefolds • Coola Baby • Curity, Vintage • Dappi • Disana • Econobum • Flip • FuzziBunz • gDiapers • Gerber • Giggle Life • GoodMama • Green Mountain • Grovia • Happy Heinys • Indian Prefolds • Kawaii • Kissaluvs • Knicker Nappies • Kushies • Mother-ease • OsoCozy • Rumparooz • Snappi • Sunbaby • Swaddlebees • Thirsties • THX • Tots Bots




FEATURED BOOK
---
• Suggest a review
• Articles Index
• Diaper Swaps
• Diaper Boards
• Diaper Lingo
• Diaper FAQ
• Menstrual Info
• Request Catalogues
• Linking to Born to Love
• Contact us

---
---
LEGEND OF SYMBOLS
Recently added listings
Manufacturer and/or Wholesaler
Work-at-Home-Mom Company
Baby diapering products
Menstrual products
Youth/Incontinence products
Diaper Service company